Closing Remarks for Birthday Wishes: How do you end a birthday wish? When it comes to writing a birthday card message a good number of people find it difficult to write the crossing remarks.
There are those who even can't find the perfect words for the happy birthday message. In this post, we are going to look at closing remarks for birthday wishes, closing remarks for birthday greetings, closing remarks for birthday messages, closing remarks for the birthday cards.
In short,
How do you end a birthday wish?
Here are some ideas that you need when you are signing the birthday card or writing the birthday message.
How to End Birthday Wishes – Closing Remarks for Birthday Wishes
Celebrating you!
Happy day!
Happy wishes to you!
Let the birthday day fun begin!
Here's to you!
Happy Birthday and a Happy Year in your life!
Make a wish!
Wish for something good and it will come true!
Stay sweet!
I love you!
Your favorite child…!
Warm wishes
Warmest
Lots of Love
Love
Your Pal!
All the Best
With Love
My Best to you
Confidently yours
Missing You Dearly
Excitingly yours
Fondly
Best wishes on your birthday
I wish that in your life you always have a smile
I want your happiness to be constant
I wish you an unforgettable birthday!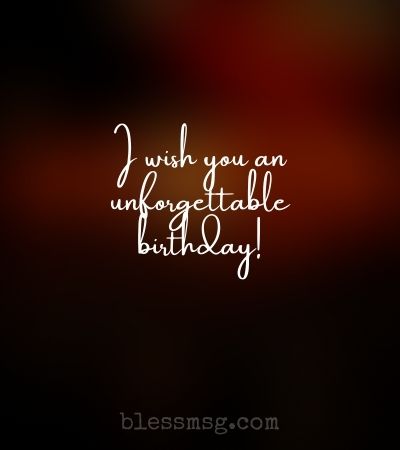 Happy Birthday dear friend!
I wish you a Happy Birthday!
Special greetings for your day
Read: Closing Remarks in an Email
Closing Remarks for Birthday Greetings
I salute you.
Birthday hugs!
Birthday Cheers!
Cheers to you on your birthday!
Here's to a great birthday!
Party on!
Take Care
Be well
Yours
Cheers!
Sincerely Yours
Take it easy
Have a good one!
Live long and prosper
Good luck
Stay well
All best always
God bless
Gratefully
Kind wishes
I send you an affectionate birthday greeting
Read: 1st Birthday Wishes for Baby Girl
Closing Remarks for Birthday Messages
Wondering how to end a birthday message? These closing birthday message will enable you to find the right wording.
Have a sweet one!
…and many more!
Have a wonderful day!
Enjoy the party!
Let's make it memorable!
You're awesome!
Age is just a number!
You look amazing!
Yours Lovingly
Your friend
Forever thankful
Wishing you the best
Blessings
Find: Happy Birthday Message for Him
Closing Remarks for Birthday Card
The below birthday closing remarks will enable you to sign off a birthday card with ease.

Let us eat cake!
I am so happy for you.
Another wonderful year!
You're the best!
You look too young for your age!
Enjoy the moment!
I can't believe you are getting older!
Stay cool.
Honored to wish you a happy birthday!
Yours faithfully
Hugs & Kisses
All my love
All life's best to you
Find: Heart-Touching Birthday Wishes for Girlfriend
I am sure now you know how to end a birthday card message. These closing remarks for birthday party will enable you to find the right closing birthday wishes remarks.